The mind is not a vessel that needs filling, but wood that needs igniting. — Plutarch


Who is this mentoring program designed for?
Students and professionals in the Creative Industry who wish to receive advice, guidance and support to develop their confidence and creativity, to grow their career in the direction that best fits their needs. Mentoring is a long-term relationship based on trust and respect and sessions can be book when the mentee wishes to seek specific advice.
What's the difference between Coaching and Mentoring?
While coaching focuses on improving your professional performance in very specific areas of your career, mentoring concentrates on your professional development by taking an holistic approach around your behavior, attitude, needs and goals. As a Mentor, I will use my experience in the design field to help you through your current career challenges or design projects, by stirring up your creativity, existing knowledge and skills, in finding new ideas and the solutions that you are seeking.
You already have the answers, I only help you to surface them.
 As an informal relationship, mentoring is less structured than coaching, where you have very specific goals to reach and deadlines. Instead, mentoring is a relationship of mutual inspiration, that aims to establish an experimental and creative environment for you to work in, where you can explore your own interests and allow your creativity to generate new and disruptive ideas.
Why do I enjoy mentoring? 
I find very rewarding sharing my experience and be inspired by my mentees. We all come from different backgrounds and learning environments, we might share similar or different perspectives that can foster learning, creativity, collaboration and innovation.
Mentorship as an individual transformational journey
Mentorship can help you in growing as a balanced and innovative leader, allowing you to develop your inner critic thinker and a new awareness of the multiple actions you can take due the context you are living and your personal emotions and attitudes. Discussing with a mentor your visions and challenges, can help you developing your listening and empathy skills that will reflect when working as a lead or in a team context. You will grow your ability of taking the best decision in the moment, to overcome current issues and move toward your long-term goals. The mentor provides guidance on your personal journey, to support you in discovering and developing new skills and attitudes.
During our mentorship program, you will receive advice on how to overcome specific obstacles that hinder your professional development, but it is up to you if to follow it or not. I can offer a detached point of view on your current situation and goals, and I can advise on what I think could be the feasible and available options based on my experience and knowledge. The Creative Industry is always changing and new opportunities can be reached if you learn to look in new directions, from Voice to Immersive Technologies (VR/360/AR/MR). However, you might find out that none of those are a good fit for you, but being aware of alternative options for your projects and career goals will expand your field of expertise and awareness on how you can meet your needs and your short and long-term goals. Mentoring is therefore a development-driven relationship and you must be open to change and self-growth. You can start reflecting on your goals, expectations and current skills, by completing your: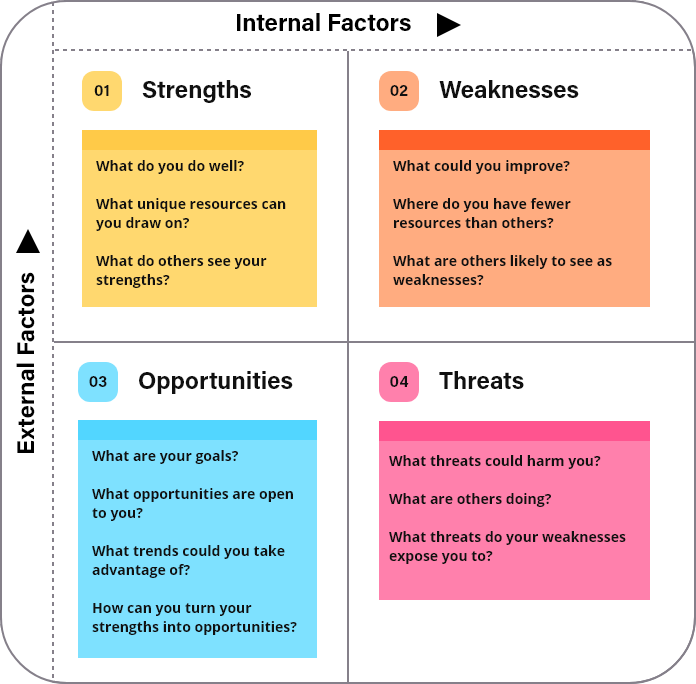 The more you can learn, experience and reflect on your own goals and actions, the more you grow.
Laying brick after brick, you can make your future happen in the present.
Mentoring can facilitate this process by stimulating the mentee's life or career long-term vision.
How does it work?
The main questions you need to ask yourself and answer before starting your mentoring journey are:
Why are you looking for mentoring?
On what do you need guidance?
Which goals can I help you achieve?
How much time are you willing to commit?
Mentoring sessions are flexible and directed by you, the mentee, who can book a meeting when you need guidance, support and advice on a specific issue, project or situation, therefore also the meeting agenda is set by you, who decide what to discuss during the session. Prior to booking a session, you are asked to write about the topic and/or questions you wish to discuss, so that I can prepare and give you the proper guidance during our meeting.
Main areas of discussion
1. Academic advice (Ex. Exams Preparation, advice on resources, discussing academic requirements)
2. Career orientation (Ex. Career change or growth, team leading or collaboration)
3. Design Project Development (Ex. Discussing ideas, processes and research findings)
4. Other topics can be related or a mix of the above.


My role as a mentor will cover: 
• Listening
• Asking questions to help develop a mutual understanding of a situation or problem
• Providing information and knowledge
• Providing advice and guidance on your professional or academic growth
• Offering a different perspective
• Providing support and encouragement
• Providing an insight into your work and career
• Encouraging your self reflection
• Helping you to identify areas for development
Each meeting happens remotely via Skype, Cisco-Webex, Zoom (or similar) and lasts 50 mins.
Initial Meeting (15-20mins)
In our introductory informal call, I will explain you the purpose of the mentoring relationship, the format of the meetings and how these will work. It is important for me to understand the reasons why you are seeking mentorship and your level of commitment. I will explain my role and what is expected from you to make the most out of our sessions.
Mentor Sessions (50 mins)
During a regular session we will discuss your questions and experience on the topic and/or professional issues, identify your objectives and achievements, reflect and provide feedback on your work, identify your strengths and areas of development, explore options, agree on the support you need, identify opportunities to gain experience and coaching on specific areas if required By the end of the meeting, we will set targets for future actions and set achievable realistic and stretching action plans.
Moving On (- 50 mins) 
At the end of a cycle of mentoring sessions, we will review the objectives reached, reflect on the effectiveness of the relationship by both parties and identify the next steps to take.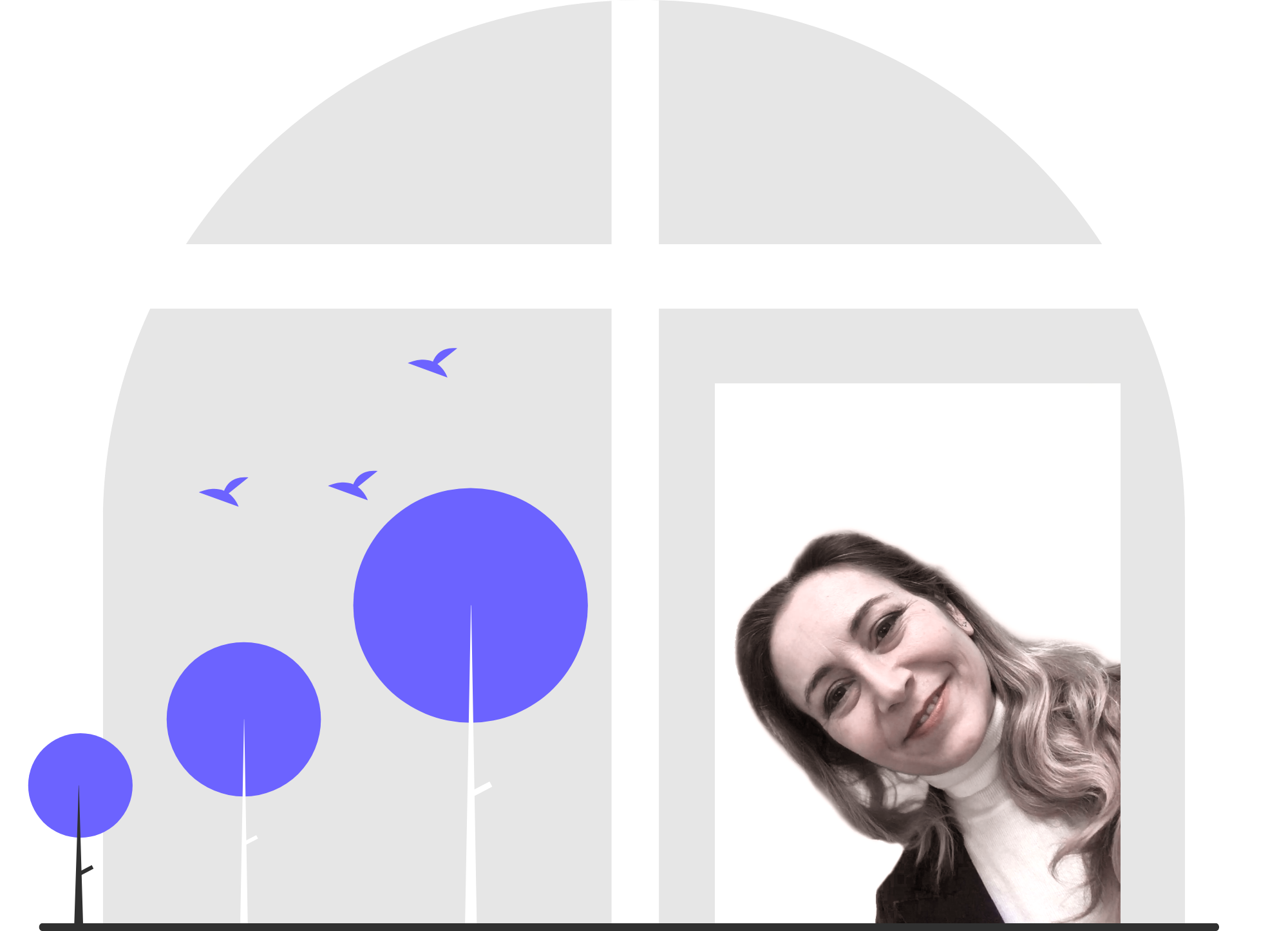 About the tutor
Hello! My name is Natalie Massone and  I am a UX/UI Design Lead, a certified trainer in the lifelong sector (RQF, L3), and the founder at Hoppipop! Design Studio.
During my career, I could work from start-ups to corporate environments, where, I could mentor teams of designers, as well working with multidisciplinary teams across Product, Development and Marketing, improving the usability of their products and creating smoother omnichannel user experiences for their customers.
.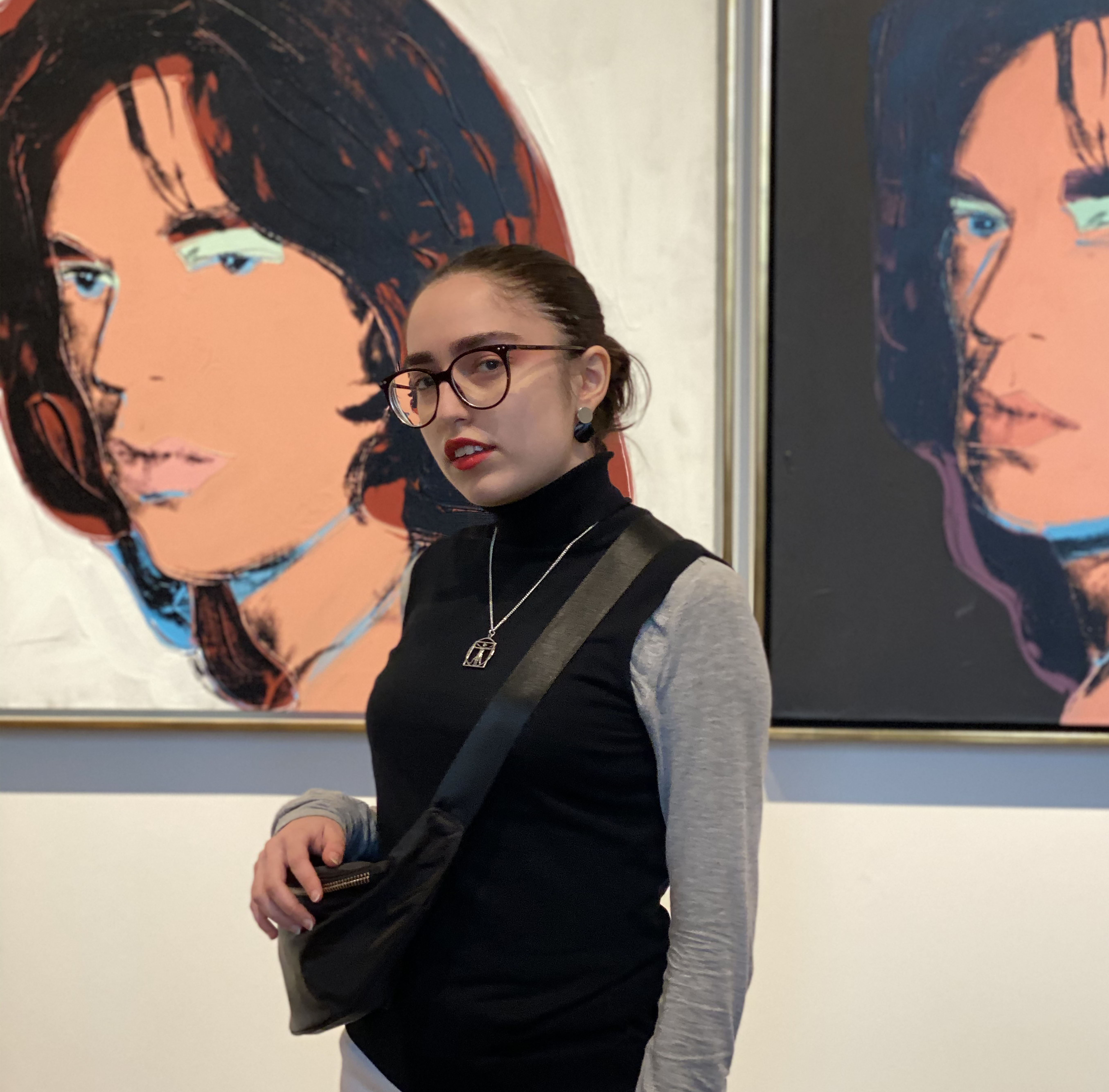 Madina Masimova
Interior and Spatial Designer, Artist and Creator


"As an emerging designer, I find mentoring crucial for my development and career launch. Having a mentor, especially such an amazing professional as Natalie, allows me to broaden my vision and achieve my goals. Every time I meet with my mentor I feel empowered and motivated to move forward and reach my dreams.
Having someone to talk about my progress, whether in education or career, helps to bring a fresh perspective into my practice. Currently, I am working on my thesis project; by discussing my ideas and research with Natalie I can dive into a broader scope, analyze my journey and improve it.
I would definitely recommend the mentoring scheme."
https://madinamasimova.squarespace.com/
Gabriel Boccuni
Motion Designer

"Natalie has given me back the hope of being able to establish myself as a professional within the creative industry; I am extremely grateful for giving me specific technical tips on how to refine my professional profile as a designer and aspire to much bigger projects. I am very satisfied with the path taken with Natalie, I would recommend her to anyone anyone who wants to grow professionally as a creative."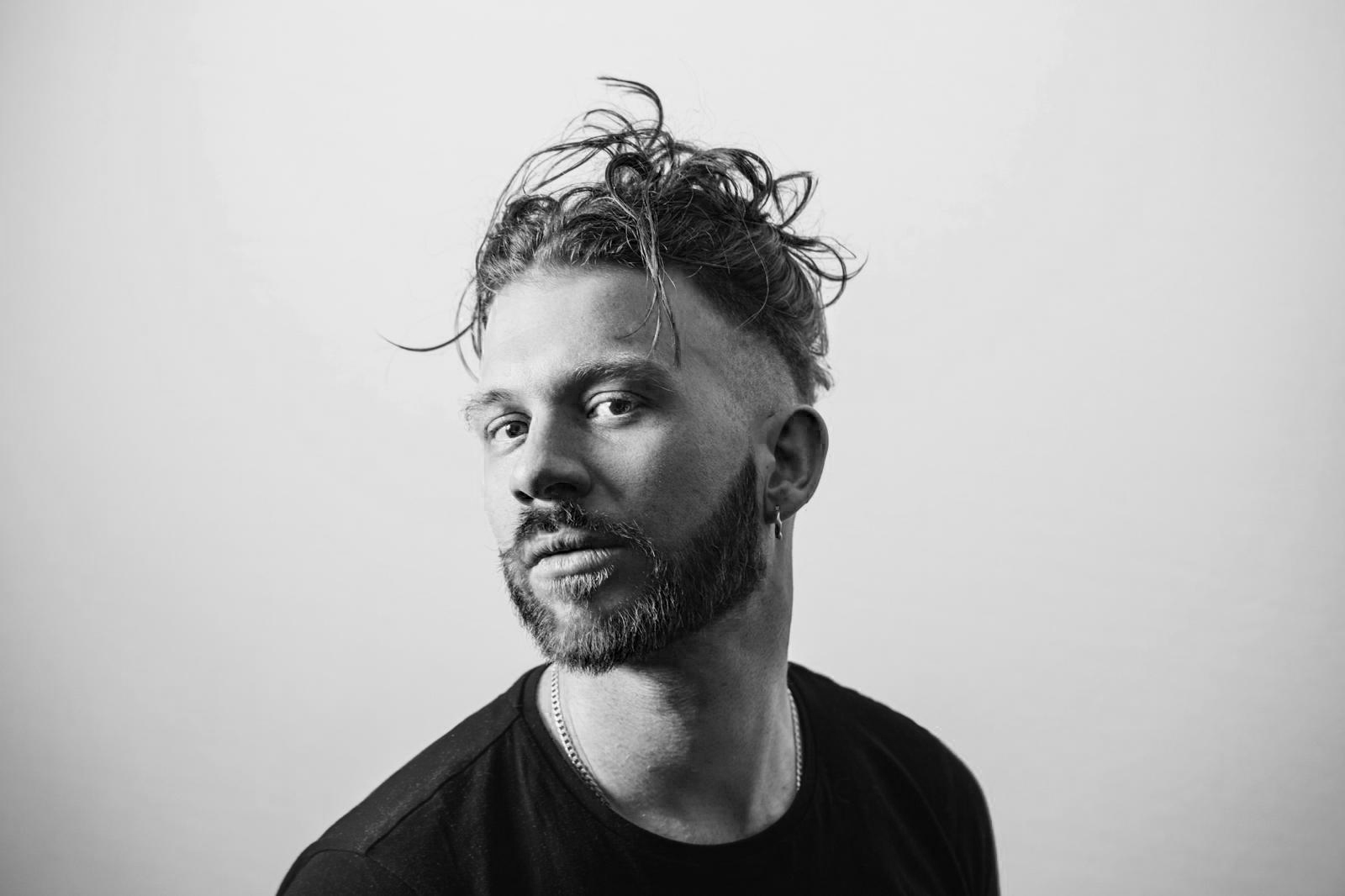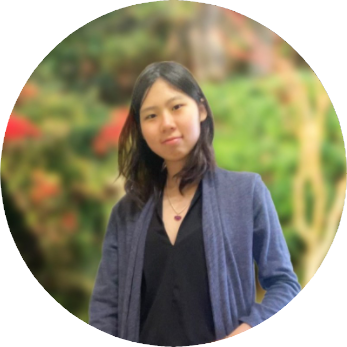 Anita Luo
MA Engineer Design (Leicester, UK)
UXPA Member
"My UX journey started through self-learning alongside my master's degree in Engineering Design (which is more Mechanical Engineering focused than ergonomics/UX).
At the start, I found it very demotivating to not have someone to ask for feedback on my work or advice at different stages of the design process when I get stuck. I came across the UXPA Mentorship Program and met Natalie, who became my mentor.
Natalie is very knowledgeable in UX. She provides feedback on my work and advice on the direction of my UX projects and encourages me to keep trying when I get stuck. I often find myself amused by the stories she told of her journey in UX before she started Hoppipop! and really enjoyed learning more about UX practices in the real world. It has been a pleasure to have you as my mentor, Natalie!"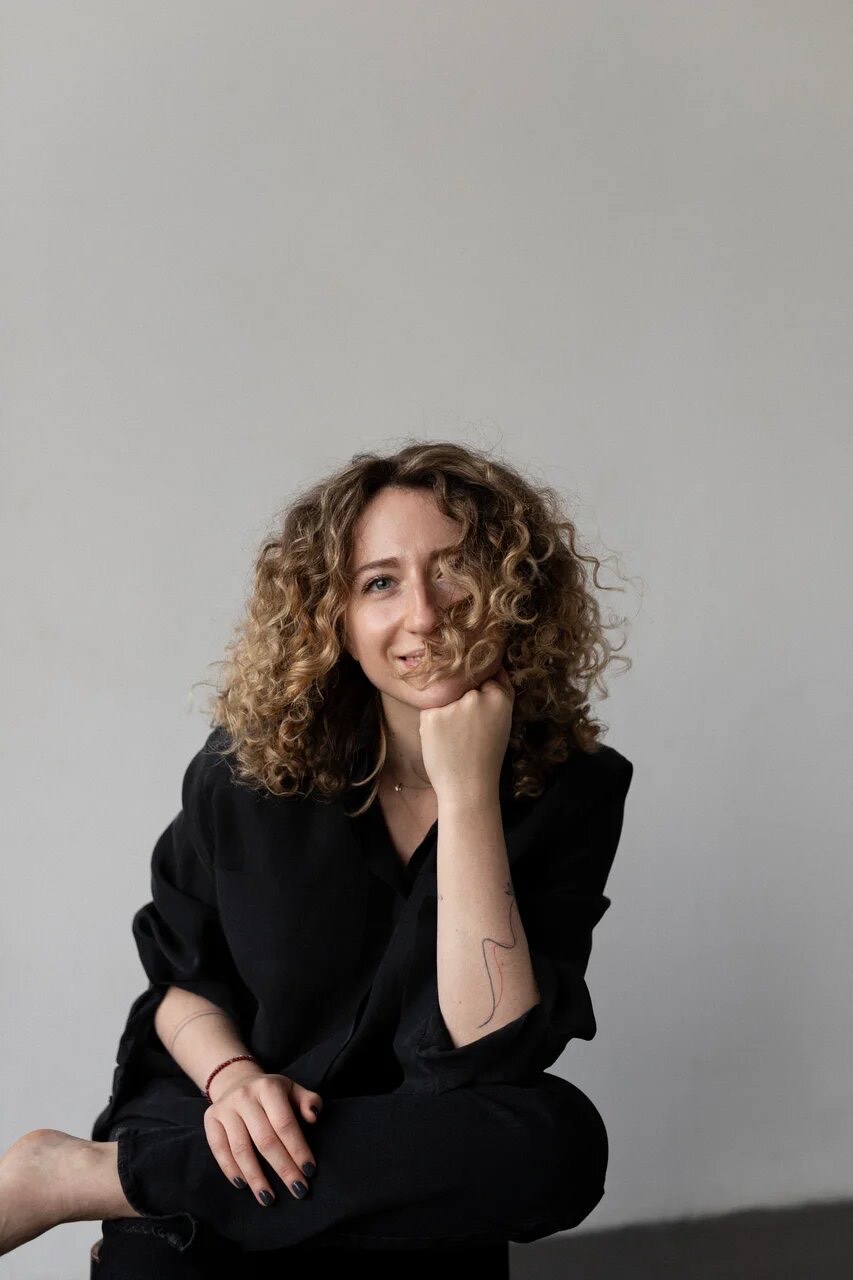 Yana Nesterova
Senior UX Researcher (Moscow, Russia)
UXPA Member
"When I switched from a context of corporate culture to a start-up one, I understood that the unknown challenge would require the mentorship of someone with a deep professional background. The ability to support also played a significant role in choosing a mentor.
After meeting with Natalie, I came out with such an enthusiasm to overcome difficulties, that now cause only curiosity and pure interest. Through the prism of  her personal experience, Natalie adequately assesses working situations and guides in developing approaches to setting working processes.
I definitely recommend  Natalie to anyone who decides to take a path of constant self-improvement."
Your intake form has been submitted. Check your email for a copy of your responses. If you're accepted, you'll receive an email with a link to checkout.
Frequently Asked Questions
Can I get a refund if I'm unhappy with my purchase?
Unfortunately, mentoring sessions are NOT refundable. Because we take the in-take process very seriously, we want to make sure that the program is the right for you before you make any payment.
IMPORTANT CLAUSES: 
All purchased training sessions must be attended: booking happen during the introductory call, so to plan a regular training journey. We can't guarantee last-minute changes due to other customers reservations. In exceptional cases only, and upon availability, a booking can be postponed to a later, or earlier date/time.
Prices for onsite sessions, don't include travel & accommodation costs.
How do I schedule my appointment?
After you fill and send over your Inquiry form, you'll receive an email with further instructions on how to book a time for your appointment. Appointments take place online, via Zoom, Google Meet or Skype during the following hours:
Monday - Friday:
10:00 am-12:00 am (UK time)
14:00 pm -19:00 pm (UK time)
Saturday:
10:00 am-12:00 am (UK time)


The first call lasts 15 mins and it is important to assess if the training program is a good fit for your needs. If you are committed to work toward your objectives, we will fix a regular schedule for your weekly calls and you will receive the link where to make your payments. You can book one session at the time or a bundle of 4 sessions.
Before your first training session, you will need to reflect on your goals, expectations and current skills, by completing your:
Skills Self-assessment & Learning Objectives template
During the first session, we will discuss your goals, skills, strengths and weaknesses, in order to define a longer-term strategy, while focusing on the actions you need to take to overcome the present obstacles.
Can I purchase mentoring sessions more than once?


Absolutely! Returning customers can book their sessions here.
You will receive a link to the purchase check-out page along with the booking confirmation.