Identify your goals and the right steps to achieve them.
Who is this coaching program designed for?
Product Managers, Business Owners, Designers, Artists & Creative professionals who wish to navigate through the challenging present-times and wish to gain a laser-focus clarity on their actions and goals.
How Can I help you in achieving your goals?
As a coach, I can provide you with motivation and constructive feedback to support your career growth. Empathy is the first quality for any UX professional and it is my secret-weapon when I coach teams and individuals. Listening and understanding your situation helps me to identify your obstacles and prioritize the actions you need to take in order to overcome them and reach your goals.
Designing this path with clarity will help you seeing yourself in a more detached way, to become aware of which skills you need to gain or improve and which strategies and tactics you need to use to navigate through day-today politics, difficult meetings or incumbent presentations. Being accountable, goal-driven and competitive, as well as consistent in your actions and plans, while gaining a deeper vision of the future, will make you a successful professional, whether you are early in your career or you are a business leader.
You will learn to see opportunities and obstacles from a different perspective, becoming aware of a broader set of actions that you can take.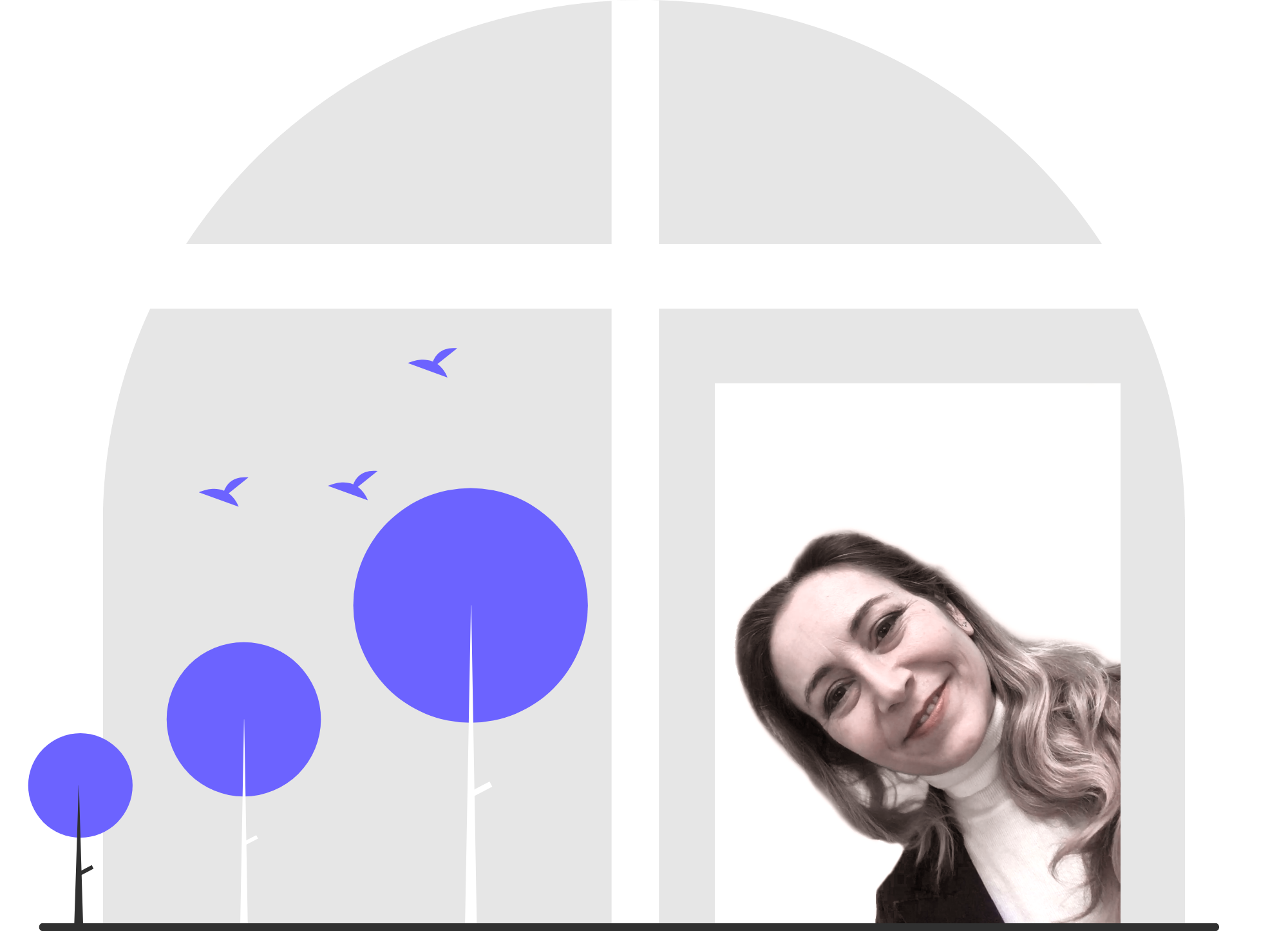 About the tutor


Hello! My name is Natalie Massone and  I am a UX/UI Design Lead, a certified trainer in the lifelong sector (RQF, L3), and the founder at Hoppipop! Design Studio.
During my career, I could work from start-ups to corporate environments, where I could mentor teams of designers, as well working with multidisciplinary teams across Product, Development and Marketing, improving the usability of their products and creating smoother omnichannel user experiences for their customers.
1:1 Coaching Sessions


I will be challenging your current strategies and show other options that better fit your current situation and desired goal. 
If you are a manager, a design lead or a business owner, be prepared to re-formulate your strategy and disrupt the status-quo: there is no growth without change! If you wish to hear validations for your current actions, then this is might not be the right coaching for you. You must be prepared to face change, be questioned and to analyse your actions, consequences and goals.
If the goal is blurred, maybe you need to do more research. If you have issues with communicating with your teams, maybe it is because you are not listening to them. If you want to grow and feel ready to challenge the present-time both inside-out and outside-in then you are ready for a coach.
1:1 Portfolio Review


Designed for students who need to prepare and polish their Design Portfolios for personal growth and career or academic purposes.
1. Prior the Introductory Call, I will request you to send me all the relevant links to your design work, existing Portfolio and a completed a Skills Self-assessment, SMART Goals and SWOT templates.
2. Introductory Call (25 min.) - You will present and describe your work and your learning and career goals.
3. After the call, I will review your Portfolio and Presentation and complete a report and an actionable project plan, that you can follow to improve your Portfolio and Presentation skills.
4. Prior the next Review Call, you can prepare and send me your questions or points that you wish to discuss during the call.
5. Review Call (50 min.) - I will give you an accurate feedback and explain the recommended actionable plan. We will discuss your questions and the points you want to clarify.
6. After the Review Call, I will send you the report and the actionable project plan, along with the notes from our latest call.
Students Coaching Sessions take place online, via Cisco-Webex or Zoom.


If you are a first-time customer, please fill the Inquiry form or the First-time Customer Intake form below.
If you are a returning customer, you can directly book your session on our calendar here.
Coaching Sessions Pricing Plans
Your intake form has been submitted. Check your email for a copy of your responses. If you're accepted, you'll receive an email with a link to checkout.
Frequently Asked Questions
Can I get a refund if I'm unhappy with my purchase?
Unfortunately, coaching sessions are NOT refundable. Because we take the in-take process very seriously, we want to make sure that the program is the right for you before you make any payment.
IMPORTANT CLAUSES: 
All purchased coaching sessions must be used within a certain time after purchase: booking must happen during the introductory call. We can't guarantee last-minute changes due to other customers reservations. In exceptional cases only, and upon availability, a booking can be postponed to a later, or earlier date/time.
Booking your sessions in a coherent way is essential to give consistency to your coaching journey. If you purchase a bundle of four 1:1 Coaching sessions, you need to book your sessions within 4 calendar months. For ex. You can book a session per calendar week or per month.
If you purchase a bundle of 5-Days Coaching, you need to book your days within 5 calendar months. For ex. You can book a session per month.
If you purchase a bundle of 10-Days Coaching, you need to book your days within 10 calendar months. For ex. You can book a session per month. 
Prices for a 1- Day or 5-10 Days onsite sessions, don't include travel & accommodation costs.


How do I schedule my appointment?
After you fill and send over your Inquiry form, you'll receive an email with further instructions on how to book a time for your appointment. Appointments take place online, via Cisco-Webex or Zoom during the following hours:
Monday - Friday:
10:00 am-12:00 am (UK time)
14:00 pm -19:00 pm (UK time)
Saturday:
10:00 am-12:00 am (UK time)


The first call lasts 15 mins and it is important to assess if the coaching program is a good fit for your needs. If you are committed to work toward your objectives, we will fix a regular schedule for your weekly calls and you will receive the link where to make your payments. You can book one session at the time or a bundle of 4 sessions.
Before your first coaching session, you will need to reflect on your goals, expectations and current skills, by completing your:
Skills Self-assessment & Learning Objectives template


During the first session, we will discuss your goals, skills, strengths and weaknesses, in order to define a longer-term strategy, while focusing on the actions you need to take to overcome the present obstacles.
Can I purchase coaching more than once?
Absolutely! If you find yourself in need of coaching more than once, simply purchase the coaching session again.You can visit the Coaching page to learn more about 1:1 sessions.
If you are a first time customer, please fill our Inquiry Form, or the above First-time customer Intake Form, so we can learn more about your needs and set-up our introductory 15 mins call.
If you are a returning customer, you can directly book your session on our calendar here.
You will receive a link to the purchase check-out page along with the booking confirmation.